During your stay in South Island, you can hire a campervan in Queenstown as your base to visit Wanaka, Mount Cook National Park, or Fiordland National Park. You can make one way trip from Queenstown to Christchurch, Picton, Nelson, Wellington, and Auckland. 
Queenstown combines beautiful scenery with a wide range of activities. The majestic mountains lie on the shores of a beautiful lake. Because of the full range of activities, you will never get bored here.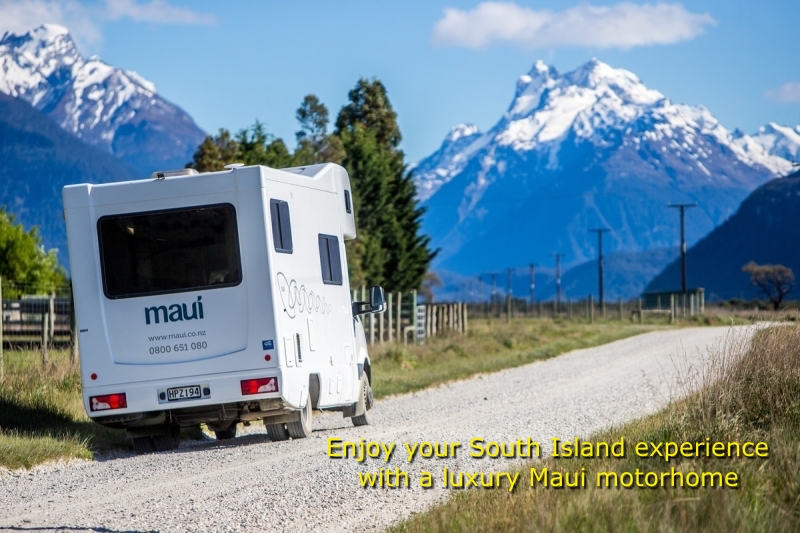 FAQs about renting a campervan in Queenstown
I arrive or leave Queenstown outside the office hours, can you arrange after-hours handle over the campervan?
No, the hirer must collect the vehicle by 3:30 PM because it takes some time for completing the rental agreement, and for a branch, staff provides the demonstration on the various functions and usage of the campervan. If you are leaving Queenstown early in the morning, we recommend you change the return date to be the previous day when you make the booking. If you are arriving in Queenstown outside the office hours, we suggest you stay one night in Queenstown and pick-up the campervan in the early morning of the next day. 
I am staying in the center of Queenstown, can you deliver the campervan to my accommodation?
No, because you will finalize the rental agreement in the branch. It is not possible to deliver the campervan to your Queenstown accommodation. Uber service is available in Queenstown; you may take a uber right to the branch. 
Can you recommend a Queenstown Holiday Park?
Queenstown Holiday Park & Motel Creeksyde is an excellent choice for campervan travelers. Its location is superb: such as Queenstown Cemetery (0.5 km) and Queenstown Mall (0.6 km). The sun terrace and luggage storage are just some of the amenities the resort offers. The resort's sauna and barbecue area will make your stay even more enjoyable.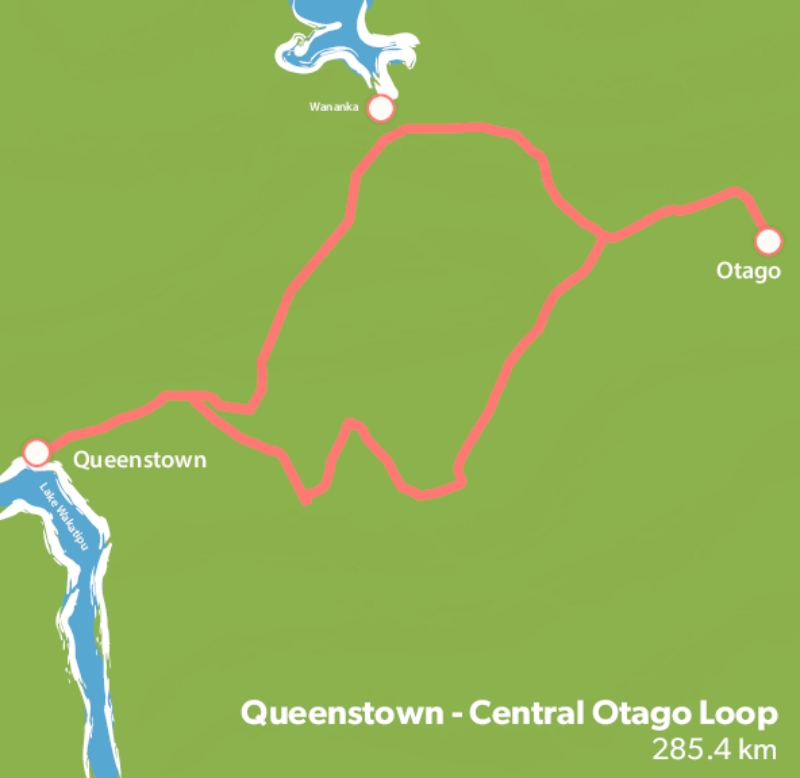 We are a family of seven, can we book your six berth campervan?
The total number of guests on a campervan shall not exceed the maximum number of people allowed. 
We are two couples, would you recommend a four-berth campervan or two two-berth campervans?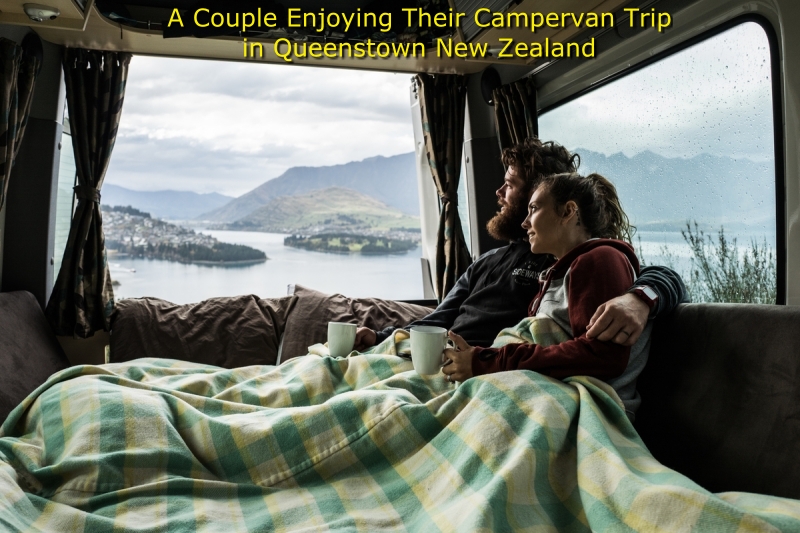 Two couples would do well to prefer two smaller vehicles over a sizeable communal motorhome. The cost of two motorhomes will indeed be higher. But they will certainly not double as the base price for smaller campervans is lower and the fuel consumption is also lower. The advantage of more privacy outweighs the additional costs.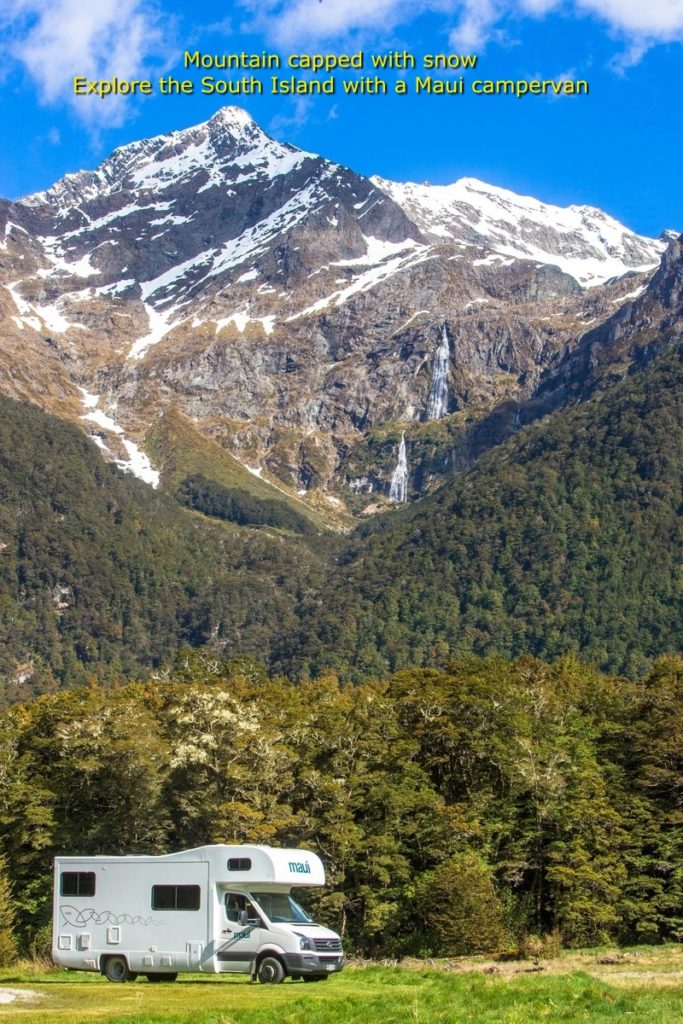 Where in New Zealand do you recommend to start my campervan journey?
New Zealand has two main islands: North Island and South Island. On the North Island, you will find the metropolises Auckland and Wellington, the Maori culture in Rotorua, countless beautiful beaches and islands, hot springs and volcanic landscapes, vineyards, and substantial forest areas. On the South Island, Christchurch, alpine regions, and breathtaking glacier landscapes, spectacular gorges, and fjords and the island of Stewart Island attract you.
Do you a suggestion for me if I have never driven a campervan in New Zealand before?
In New Zealand, left-hand traffic is the rule. Even if the distances between the two cities are not very long, you should still plan enough driving time as many routes run through mountains and hilly landscapes. 
Do I need a particular driver's license to rent a campervan in NZ?
To rent a campervan, you must have a valid national driving license (class B). If this is not in English, a certified translation of your driving license is also required. 
Top Things to do in Queenstown New Zealand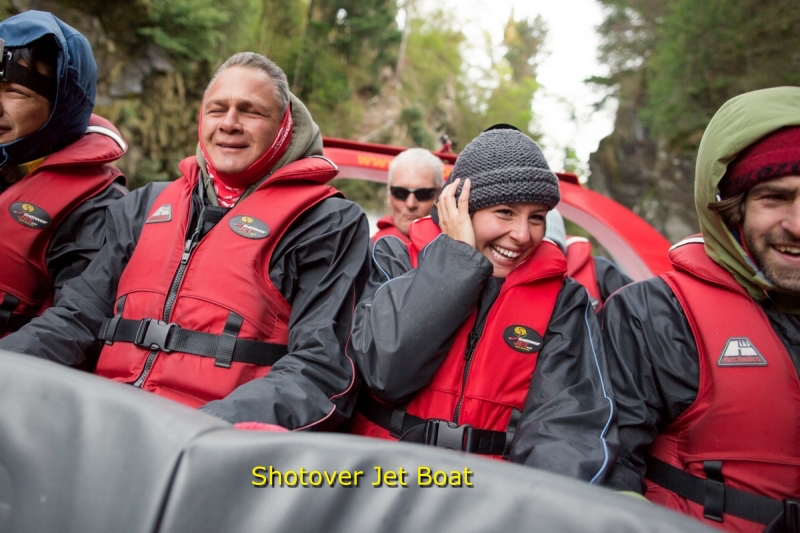 Queenstown lies directly on the shores of Lake Wakatipu, surrounded by a picturesque Alpine landscape. The city with a population of around 12,000 is considered New Zealand's action metropolis and has several highlights to offer for you. 
Queenstown attracts both adventurers and relaxation seekers. It's a great place to hike, cycle, or hike in the mountains: Jet-boating, Bungie-jumping, sky-diving, and much more to push your adrenaline levels to the limit. Whatever you do on your vacation, it will be unforgettable in Queenstown. This city will be your playground and will offer you everything you are looking for during your holiday.
In addition to the many festive activities, the Winter Festival also takes place every two years. If you prefer to come in spring or summer, outdoor concerts, sports events, markets, the New Year's party, and many other activities await you. Because every season has different festivals and parties, there's always something to do in Queenstown.
There's hardly a more relaxed and individual way to discover New Zealand than with a motorhome. Travel on your itinerary and set up camp where you find it best.
New Zealand offers visitors a varied landscape and an exciting Maori culture. There are long beaches, hissing geysers, beautiful wine-growing areas, rugged mountain ranges, and numerous national parks to discover.
The best time to visit Queenstown is from December to February, as temperatures are most stable during the summer months. However, during this high season, you should expect an increase in tourist traffic and higher prices for activities and motorhomes. March and April are still quite mild, with less tourist traffic.
The weather in Queenstown is perfect for a visit and offers a warm climate with a fresh sea breeze all year round. You can also take part in one of the many events that take place in Queenstown throughout the year. The Winter Festival starts in June and offers plenty of opportunities for skiing or snowboarding. 
Between December and March, the city on the South Island attracts many tourists. Above all, they want to experience the ultimate adventure. Whether bungee jumping, parachuting, jet-boarding, or rafting – outdoor sports enthusiasts get their money's worth. Queenstown is a perfect place to relax and escape the stress of everyday life.