Auckland inspires above all by its diversity: New Zealand's largest city offers a relaxed atmosphere, exciting outdoor activities, and a vibrant nightlife. But it is particularly interesting as a travel destination because of its location. A picturesque natural landscape and endless beaches of dark lava sand offer relaxation away from the city, which is located on the country's North Island. It is, therefore, also an ideal starting point for renting a campervan and leaving Auckland for a tour of the island.
How much is it to hire a campervan in Auckland?
The price of the campervan rental varies a lot throughout the four seasons. Rental costs in winter months from June to August are the cheapest, and the costs in summer months from December to February are the most expensive. Prices from March to May and September to November are quite reasonable. There are early bird booking deals, and long hire rental specials for campervan rentals for more than 3 weeks.
Auckland Airport Transfer Bus
Most people arrive in New Zealand at Auckland Airport (AKL). Once you are done at the biosecurity checks and walk through the arriving lounge, you will see car rental brands like Avis and Hertz. There is no campervan provider located inside the Auckland airport terminal.
Yellow Bus
Most of the campervan rental companies offer a complimentary transfer bus from Auckland airport terminals, through Auckland Airport Yellow Bus. It takes around 10-15 minutes to arrive at the branch, and the Yellow Bus runs every 25 minutes.
Where to take the Yellow Bus?
According to Yellow Bus FAQ
From Auckland Domestic Terminal
The bus stop is located directly in front of the two ticket machines – outside between Doors 3 and 4 outside the Air New Zealand baggage claim area. As you exit Door 3, turn to your left and follow the edge of the building as the ticket machines are beside the baggage trolley area at The Yellow Bus, Park & Ride & Free Terminal Transfer bus stop.
From Auckland International Terminal
The bus stop is located directly in front of the two ticket machines – outside Door 8 by the pedestrian crossing to the Novotel. Look for the Park & Ride and Yellow Bus stop.
What if I arrive at Auckland Airport after opening hours?
There is no after-hours service for campervan hire. If you landed in New Zealand in an evening flight then we recommend staying in a hotel near Auckland airport. Recommended hotels:
Naumi Auckland Airport
Sudima Auckland Airport Hotel
IBIS Budget Auckland Airport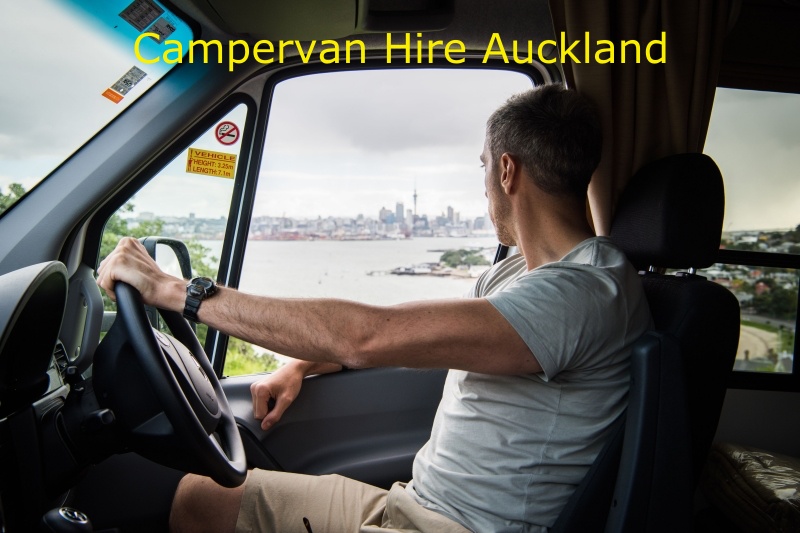 You will experience an alternation of subtropical landscapes, whale swimming islands, lonely sandy beaches, and bubbling volcanic landscapes.
Why hire camper van from Auckland?
The "City of Sails" is an exciting metropolis. You can pick up your pre-booked campervan at the start of your holiday near Auckland airport. Hundreds of thousands of people from all over the world come to the Land of Kiwis every year and spend their first night there.
The best way to explore the island's rugged beauty is also to rent a campervan. Auckland is the starting point for excursions along State Highway 1, which leads to the Bay of Islands. Heading south, Highway 25 along the Firth of Thames takes you to the Coromandel Peninsula.
Family Travel Tips for Campervan Hire Auckland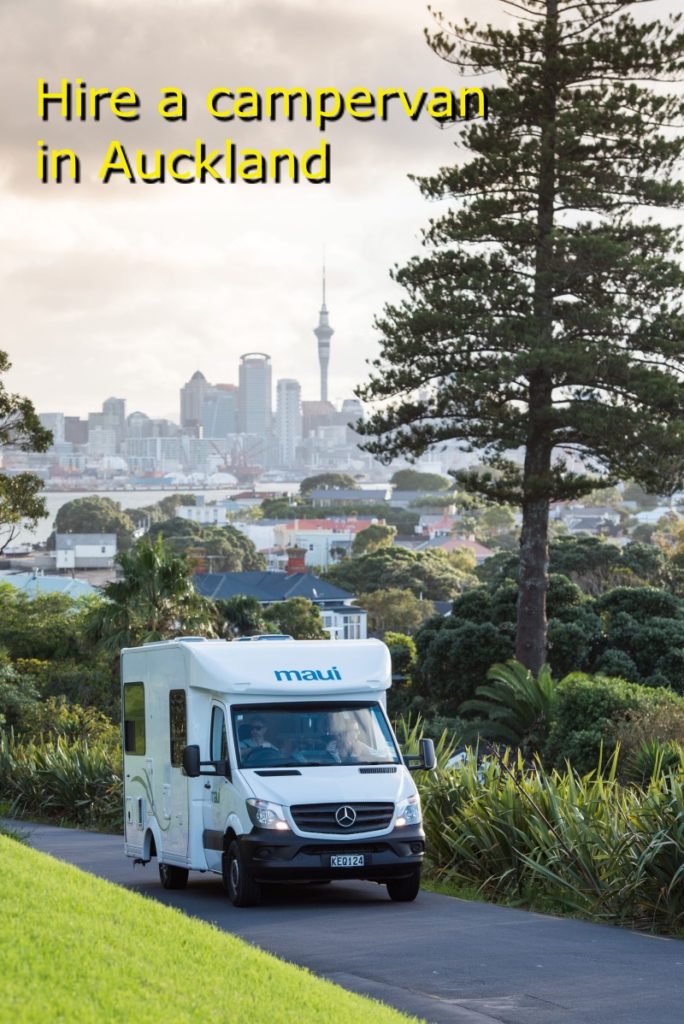 Kelly Tarlton's SEA LIFE Aquarium
A day at Kelly Tarlton's SEA LIFE Aquarium offers ncomparable perspectives. Where else can you experience the fish and marine life of the Pacific Ocean as closely and directly as here? There is also a children's zoo and the Dinosaur Kingdom, a large dinosaur theme park located in the park. Auckland-City also offers a great landscape of museums for all culture lovers and for those interested in the history and culture of the country. The Auckland Museum, which even has an authentic Maori exhibition, offers answers to all questions about the history of the city and the country in a modern design. But even outside the museum, the rapid development of the country can be felt on every street corner in Auckland.
Sky Tower
Auckland also has several campsites close to the city where you can spend the night with your campervan. The highest point in Auckland is the Sky Tower. With a height of 328 meters, the observation and television tower is the tallest building in Australasia and, according to a travel report, can look up to 80 kilometers in all directions on a clear day. Three glass-fronted elevators can take 225 people to the observation levels every 15 minutes. The lifts travel at 18km per hour, and the ride takes only 40 seconds. You can dine in the Orbit restaurant while slowly rotating around the axis of the tower. Adrenaline junkies get their money's worth with SkyJump.
Tip: Take the ferry to Waiheke Island
Only 14 kilometers from Auckland by boat is the idyllic island of Waiheke, which will make you forget the hustle and bustle of the big city. Here you will find many wineries where you can taste the delicious wines of New Zealand. Galleries, craft shops, restaurants, and boutiques invite you to linger. Walking trails along the cliffs and through the woods are ideal.
Explore Auckland and its surroundings by campervan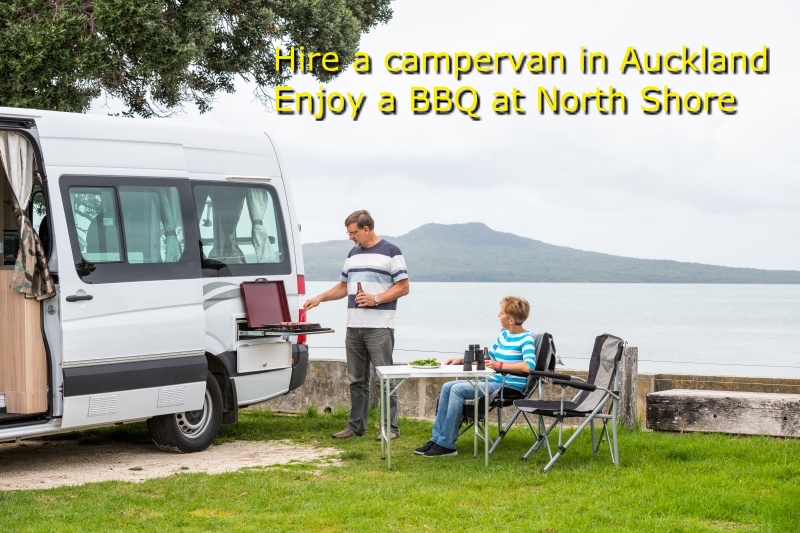 Whether it's spring, summer or autumn – whichever season you choose to travel by campervan, Auckland's beaches are breathtakingly beautiful. One of those you must see is Piha, which is guarded by the Piha Surf Club. Piha Beach offers perfect waves for experienced surfers and swimmers and a magnificent view of Lion Rock Island. Karekare Beach, too, with its beautiful scenery, offers many possibilities for water lovers, from long walks on the beach to windsurfing. Surfboarding and sailing can easily be taken along in the rented campervan. Piha Beach or Karekare are easily accessible from Auckland via the highway.
Exploring the North Island from Auckland
Just outside Auckland, the Northland region is waiting to be discovered. The coastal areas around Whangarei and Mangawhai offer pure postcard idyll and are regions where the Kiwis themselves like to spend their vacations. A camping holiday in a beautiful coastal landscape can hardly be more beautiful.
From Hamilton (Waikato region), the film location in Matamata, where guided tours are offered, can be reached in just under an hour. Another must-see is certainly Rotorua with its unique hot springs and bubbling mud holes. Why not visit this unique place by campervan and spend the night in Rotorua's large thermal holiday park? The region also offers many challenges for sports enthusiasts. Lake Taupo offers unforgettable fishing experiences. Rafting is available at the Kaitiaki Adventures Park on Lake Rotorua and is an absolute recommendation.
Suggested travel route map for camper hire travelers – Free PDF MAP Download
Campervan Holiday Parks around Auckland
Directly around Auckland, there are camping and holiday parks within a small radius that we can recommend. For NZ$40 you can have a great time on the North Shore at Auckland's North Shore Motels and Holiday Park. There you have access to the included swimming pool and spa and WIFI. A little further away is Whangarei Top 10 Holiday Park, which is ideally located for day trips to the West Coast or a trip to the Manghawhai Heads. Another recommendable park is the Takapuna Beach Holiday Park, located right next to the beach; it offers plenty of parking spaces with electricity connection in the front row, with of course a view of the sea. 
Just north of Auckland City is Orewa Beach. In a relaxed atmosphere, the Orewa Beach Top 10 Holiday Park is particularly suitable for those who enjoy water sports and people traveling with children. Because LifeSavers will make sure that you and your children feel safe at all times on the supervised beach. The Motorpark Avondale is also ideal for children and the whole family. It's great that the bus and train station is within walking distance, allowing you to get to and from Auckland City quickly without having to move your campervan.
Especially in the high travel season in New Zealand, it is essential to make a reservation in advance to ensure that the campsite has a place for your campervan.
Enjoy a BBQ at North Shore Auckland
Tips for a campervan rental in Auckland
If you want to rent a campervan in Auckland at a reasonable price, NZM Rentals offers a wide range of campervans. Price comparison of all major suppliers such as Britz or Maui is presented on the website. If you wish to travel to the South Island, you can also use the ferry with the larger campers. To rent a campervan in Auckland, you do not need an international driving license. However, a certified English translation of your current driving licence is required, and a minimum age of 21 years is required.
Auckland to Christchurch One Way Hire
It is possible to make a New Zealand campervan booking that is one way from Auckland to Christchurch or Queenstown. When calculating the total price of your trip, you shall add the cost of the ferry from Wellington to Picton for both the campervan and passengers. Hire a campervan in Auckland and drop the camper off in Christchurch is very popular, rental companies end up having many campervans returned in Christchurch. In order to save the cost of relocating a campervan from Christchurch to Auckland, occasionally you will find the discounted prices if you hire from Christchurch to Auckland.
Check out this post on campervan hire in Christchurch NZ
Campervan Rentals Brands in Auckland
Maui
Britz
Mighty
Apollo
Jucy
Go rentals
Wendekreisen Travel
Mad Campers
Sunrise Holidays
Chilli Rentals
Kiwi Motorhomes
Hippie Campers
Heron Campers
Travellers Autobarn
Campervan Rental Auckland Made Easy
Whether it's a trip to the city, a beach holiday, or an excursion into nature – with a campervan, you have the freedom to organize your leisure time according to your ideas! You can flexibly discover new places and countries and get to know the country and its people up close. Plan your New Zealand travel itinerary and stay comfortable in the cities you like or amid picturesque natural landscapes. By renting a campervan, you will make your holiday a personal adventure and have an unforgettable time with your loved ones!