When you decide to see New Zealand by self drive campervan, have you considered arrange everything on your own, or book one of the self drive holiday packages?
New Zealand attracts campers from all over the world for a reason. The magnificent, dreamlike panoramas, bustling metropolises, and lush green hilly landscapes, which were once the backdrop for the "Lord of the Rings" trilogy.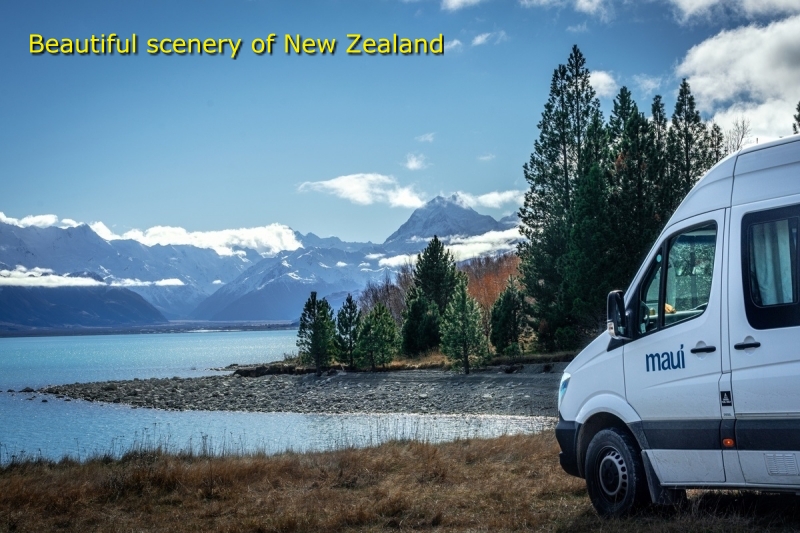 A home on wheels gives travelers the freedom to take each day as it comes. Roam New Zealand and stop at the most beautiful places for a picnic, hike, or overnight stay.
What are the recommended itineraries/excursions in New Zealand?
New Zealand is divided into a North Island and a South Island, which can also be traveled separately. If you wish to explore both islands during your motorhome holiday in New Zealand, you will need to use the ferry that connects the two parts of the island.
New Zealand Self drive Campervan Holiday Packages Tour Route Maps
To explore both the North Island and South Island, we suggest you spend two weeks in New Zealand. Depending on how in-depth you want to discover, we recommend two types of sightseeing routes.
Option 1 – Auckland Round Trip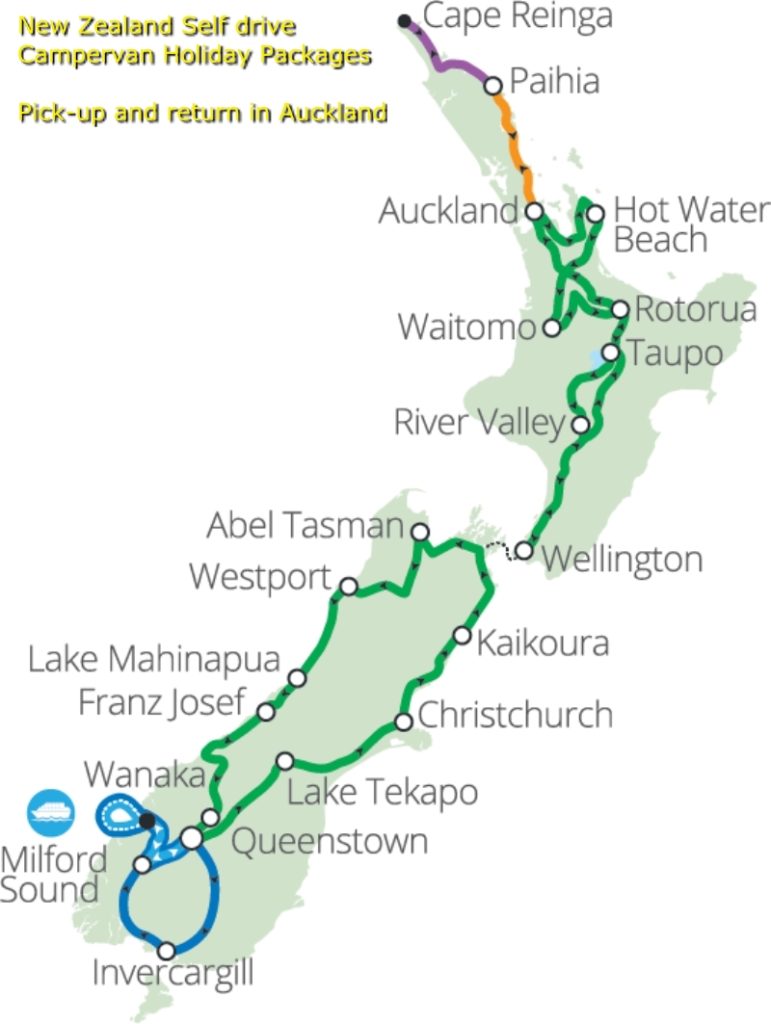 Option 2 – Start in Auckland and Finish in Christchurch
Our rental vehicle partners will allow you to drive your campervan on the Interislander ferry from Wellington to Picton. With a fee, the rental can be one way from Auckland to Christchurch.
This Auckland to Christchurch itinerary is a shorter version.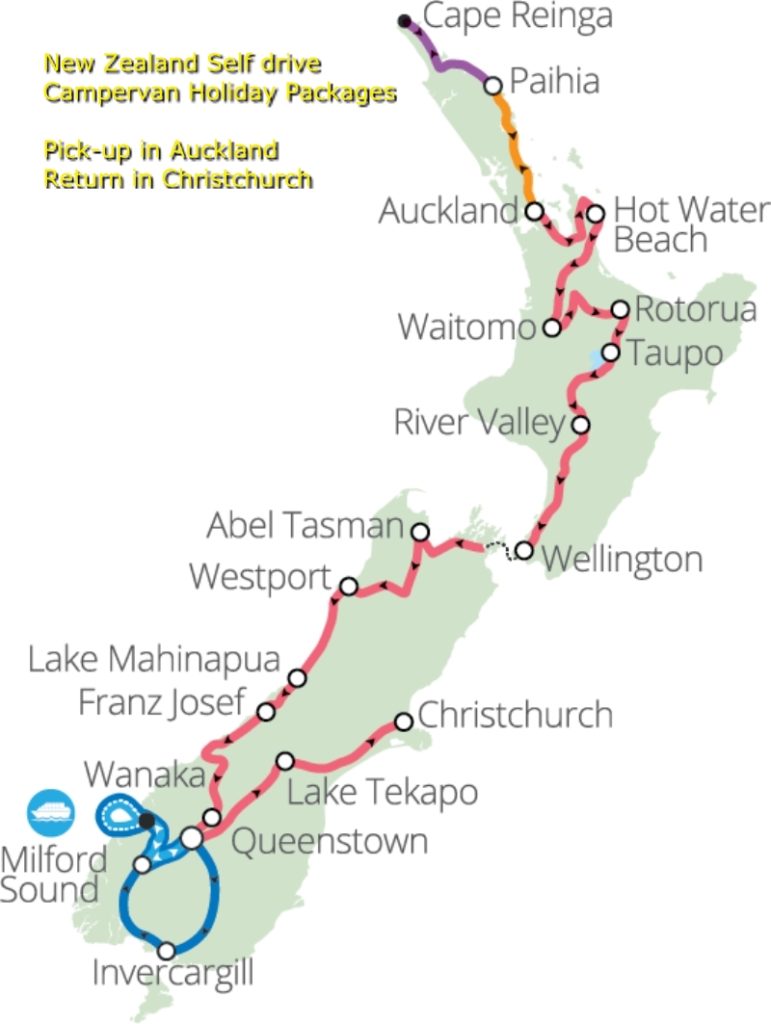 In New Zealand, you can rent a motorhome. We offer suggested campervan packages from 4 to 16 days in the North Island and South Island, so there is plenty of variety.
Enjoy an unforgettable travel experience, perfectly tailored to your needs and requirements, from start to finish. Our holiday packages are suitable for both couples and singles. You can also travel together as a group and enjoy the best time of the year in a relaxed atmosphere.
Because, as we all know, holiday travel is best when you can share your experiences with other travelers. Do you like to travel alone and as individually as possible? Then a New Zealand self-drive package is exactly what you need.
Benefits of booking an NZ campervan holiday package
Travel as you wish with the freedom of a motorhome or campervan in New Zealand.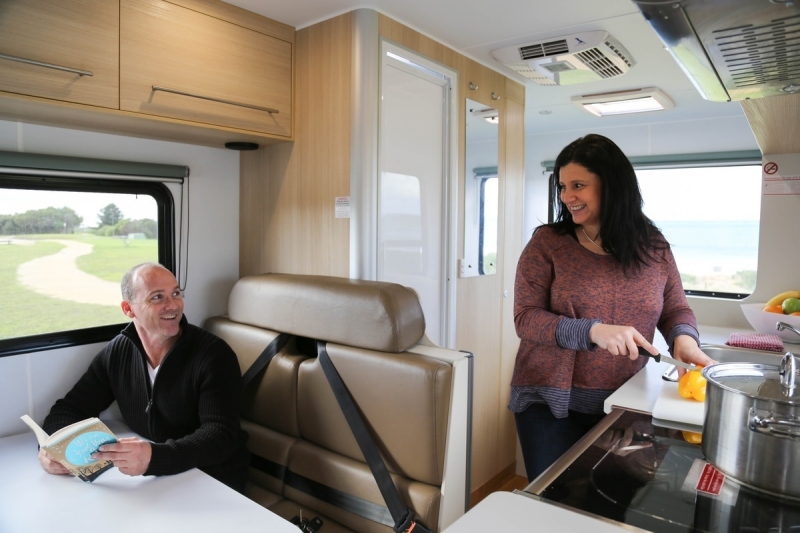 Features:
Combine campervan rental, including unlimited miles, with attractions, camping sites, and flights within New Zealand. If you are exploring the two islands, we include your ferry crossing between Wellington and Picton.
Our fully automatic motorhome vehicles have a gas cooker, microwave, sink, hot and cold pressurized water, fridge/freezer, shower, and toilet.
Our best New Zealand motorhome rentals can even be equipped with an oven, rearview camera, and solar power!
All motorhomes and caravans are fully equipped with bed linen and sheets as well as cutlery, crockery, and all kitchen utensils.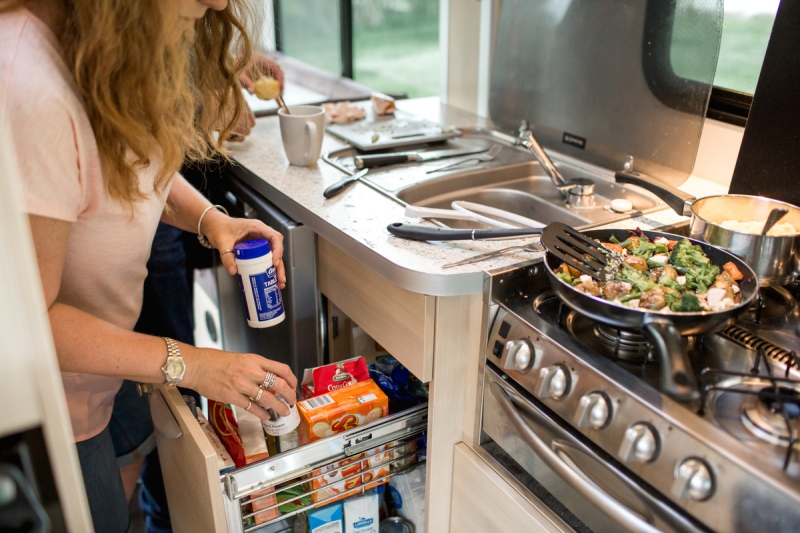 Choices:
There is a range of 2 to 6 berth motorhomes. Renting motorhomes is a great way to enjoy maximum flexibility in terms of length of stay, even during peak periods.
Depots: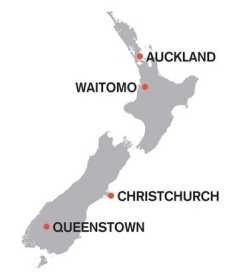 Motorhome rental vehicles are available for pick up and return in Auckland, Christchurch, and Queenstown.
Campervan hire from Auckland Airport is a trendy option
South Island
Campervan hire from Christchurch Airport is very popular for South Island road trips
If you do not wish to book a tour package but would like to book a motorhome and caravan directly, please contact us.
Motorhomes or campervans are the ultimate flexible accommodation choice for self-drivers in New Zealand.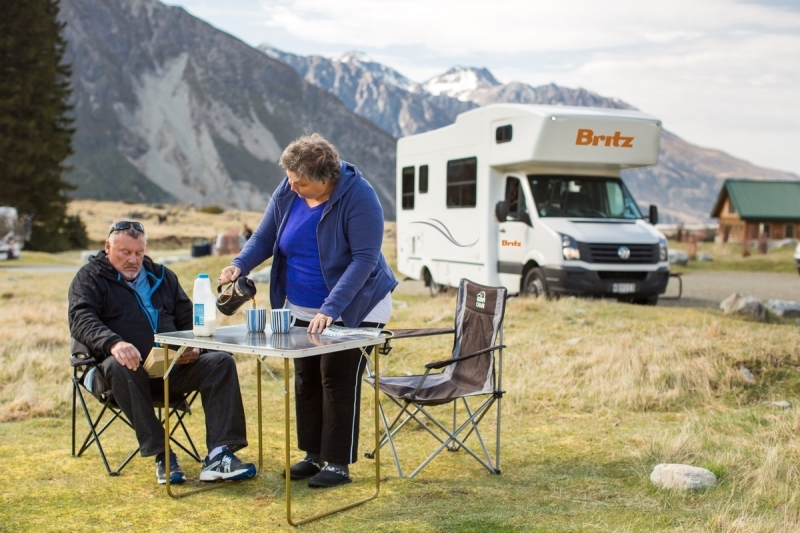 Holiday Parks
Campsites and Holiday Parks are equipped with kitchens, laundry facilities, and bathrooms. They are often beautifully situated on the shore of a lake or right by the sea.
Read more on recommended top New Zealand Holiday Parks for a campervan trip
Freedom Camping
Responsible free camping may be possible under certain circumstances. It is advisable to check with the local tourism information center i-SITE.
Whether it is a self-drive motorhome or campervan, we have supplied several suggested itineraries, New Zealand.
What are New Zealand's main attractions?
Cultural sites, lively nightlife, and beautiful nature in the immediate vicinity. If you are exploring New Zealand by motorhome, a visit to the metropolis of Auckland is a must. But the capital of New Zealand, Wellington, also scores points with its irresistible charm. Spectacular scenery and remarkable natural sites can be found en masse throughout the country. The picturesque 15-kilometer-long Milford Sound Fjord, located in the middle of Fjordland National Park, is particularly famous. Fantastic views are also offered around Lake Taupo, New Zealand's largest lake.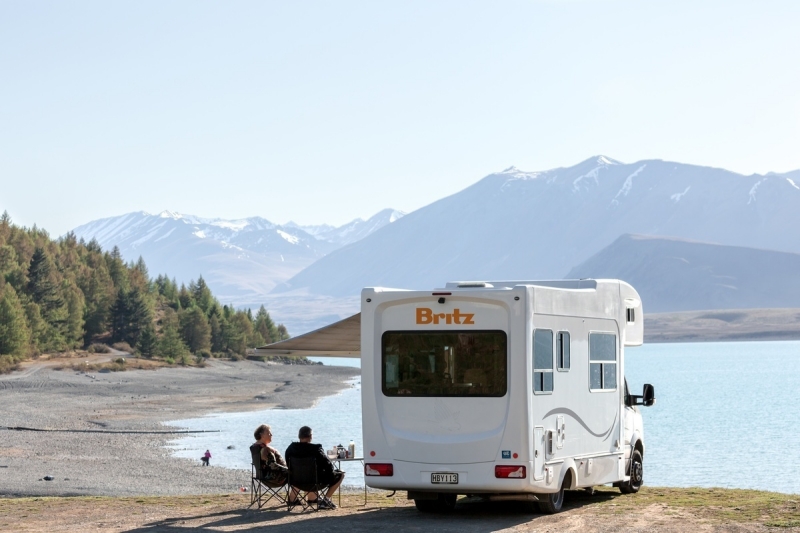 When is the best time to travel to New Zealand?
New Zealand is truly on the other side of the planet. This means that the New Zealand winter is our summer. As the North and South Islands have different temperatures, the optimal travel time is also different. On the South Island, it can be freezing in winter (June to August). It is, therefore, not the right time to explore the spectacular natural landscapes of southern New Zealand. However, a winter holiday in the country's famous ski resort is a good idea at this time of year.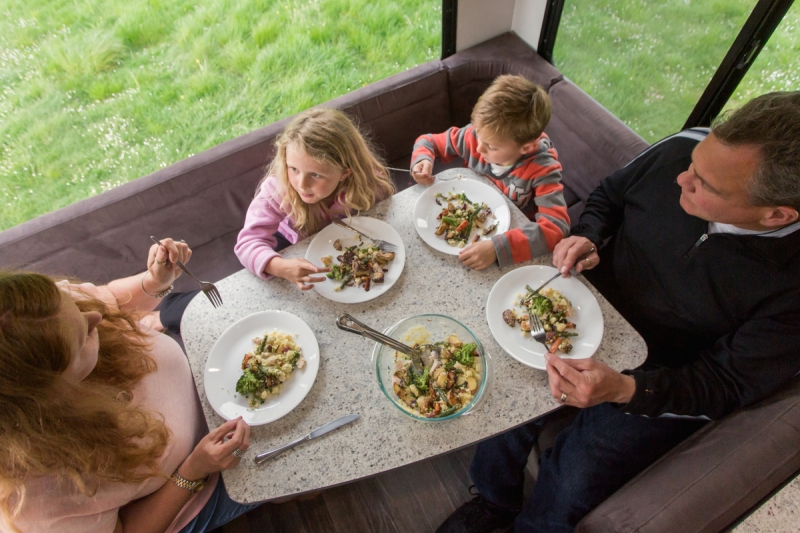 What's your campervan package difference compared to your competition?
To offer the best possible price, we have developed multi-day self-drive packages that have been optimized for an optimal experience. We also offer a wide range of day trips throughout Iceland for those who have their own rental motorhome.
Here you will find North Island and South Island tours as well as combined north-south tours lasting between 2 and 4 weeks.
The emphasis is always on cultural and scenic highlights, which you can include in your daily program as you wish.
All our rental vehicles are equipped with maximum insurance cover.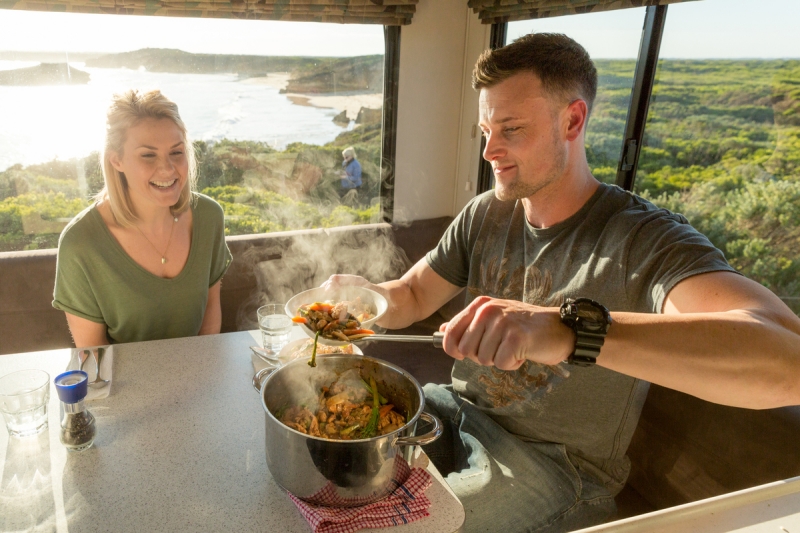 We can arrange tailor-made tours for individuals and groups. Thanks to our full range of luxury products, we are also able to serve the high-end market at competitive prices.
We look forward to introducing all travelers to the unique culture and nature of New Zealand!
Why take a Campervan Packages?
It gives you time to explore New Zealand's many natural wonders and the breathtaking diversity of the country according to your wishes. Our itineraries are based on many years of experience and lead to the most beautiful corners of both islands.
Travel times are moderate, so that you have plenty of time for your own excursions and explorations. And in the evenings you will find a pleasant and comfortable room at your destination – without any stress. All rental motorhome is also equipped by us with maximum safety features.
Disadvantages of Self-drive Trips
As roads in New Zealand can often be narrow, winding, and, depending on the region, mountainous.
The 200 km in New Zealand cannot be compared to 200 km in Europe – the distances in New Zealand are slightly underestimated.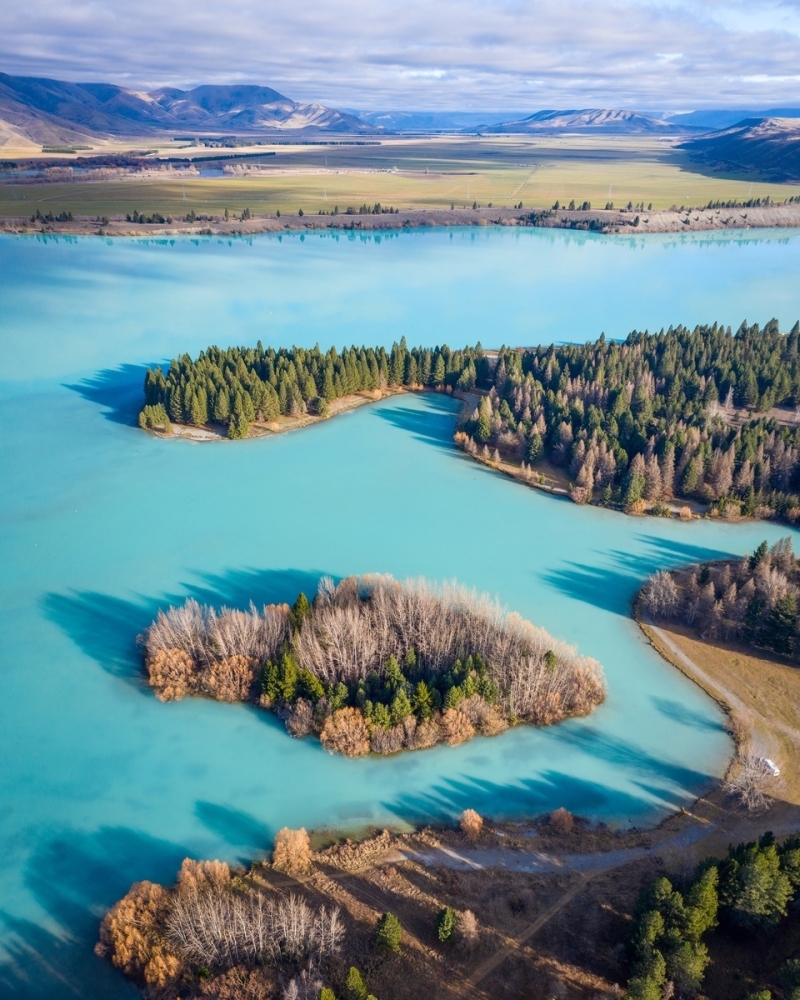 Benefits of Booking a Campervan Holiday Package
Rental car tours are a popular way to discover New Zealand. No tedious hotel searches along the way, as accommodation is already booked. This saves valuable time, especially during the peak travel season, when experience shows that there is often a shortage of accommodations. Visits are as varied as New Zealand itself. If you change from the North Island to the South Island, the ferry is also pre-booked for you. All tours can be booked almost throughout the season with daily departures.
All of our motorhome hire tours can be booked, including vehicles from trusted partners. In this case, the one-way fee (if applicable) is included in the price.
Comprehensive advice and convenient travel booking are essential to us – that's how our customers know us. Also, our travel experts are distinguished by their friendliness, customer service, and extensive experience of traveling in New Zealand. That's why we only work with selected, reputable partners who have been convincing us of their high level of satisfaction for many years.
We are passionate about nature and can take you to unique places and sights. Enjoy the warmth and friendliness of the people of the South Pacific. Unwind in an atmosphere full of breathtaking shores and natural treasures. Contact us today for New Zealand Self drive Campervan Holiday Packages.