Welcome to New Zealand
Book your motorhome today!
What Is Included in the Price?
Full Insurance Included
Full motorhome insurance is included in our quotation, and there is no bond required because you have full insurance.
GPS Included
GPS Navigation is included at no extra cost. Explore New Zealand like a local.
Wifi 1GB
Your own motorhome has WIFI, connect to your phone, tablet or laptop.  There is 1GB mobile data included.
Unlimited Kilometers
There is no per day limitation on how many kilometers you can drive. Explore New Zealand as much as you like it.
Value Packed
Picnic table and chairs, fresh white linen, full-size pillows, and thick duvets are included. Linien exchange is free.
Waitomo Caves
The entry to Waitomo Caves is free for the lead driver!
Why Book A Motorhome With Us?
Quality Vehicles
Our rental partners ensure that all their motorhomes are maintained to the highest standards with a FIRST-CLASS maintenance program.
Real-Time Rental System
Our real-time booking system allows you to check availability of motorhomes and book them for when you want them.
No Booking Fees or Commissions
We do not charge a booking fee when you make a reservation.
Major Cards and Multi Currency
We accept Visa, MasterCard, Amex and PayPal.  Please enquire if you would like to pay in a currency other than NZD.
Secure Website
You may notice the green lock pad on your browser, our website address starts with https, this is because we use the world's leading SSL Encryption technology to safeguard your visitor experience.
Holiday Park Booking
We have partnered with more than 120 high-quality holiday parks across New Zealand. You can also book a powered site for your motorhome easily on our website.
Professional Travel Agents
Our staff members are certified by Tourism New Zealand as 100% Pure New Zealand Specialists, we are passionate about New Zealand and eager to show you the best.
24 X 7 Customer Service
Any booking enquiries will be answered within a few hours.  Our designated local New Zealand phone number is available 24 hours for on-road customers.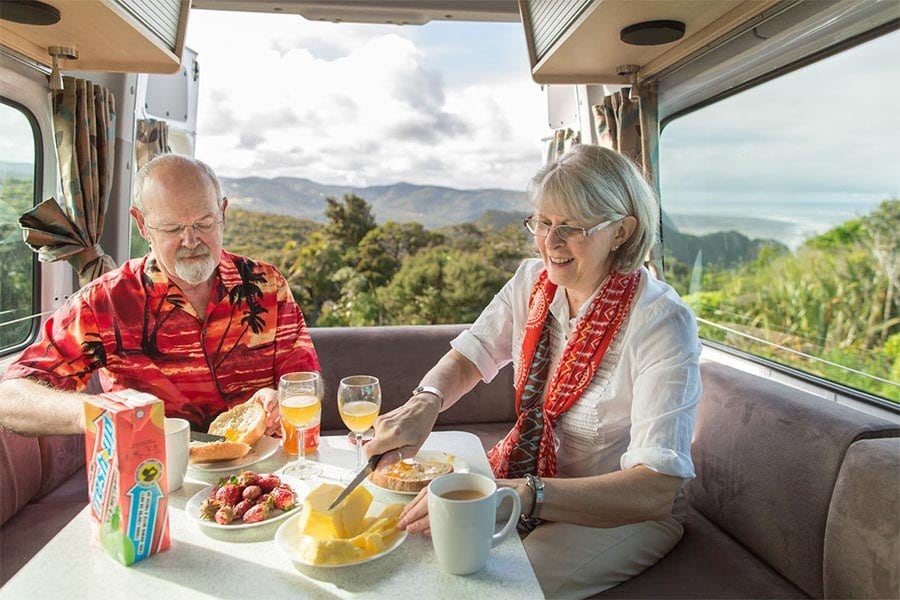 Maui Motorhome Hire
The Maui campervan line allows you to enjoy a New Zealand holiday at the pace you desire, providing you with fully customizable features. Seating between 2 and 6 people, different campervans serve as great options for couples, families, and groups of friends.
Outfitted with modern furnishings and a fully equipped kitchen, each vehicle is designed with comfortability in mind; you might feel like you are in an apartment rather than a motorhome. The spacious sleeping and living areas can be arranged to suit your own needs. All Maui campervans are automatic, using Mercedes and VW models from 2014 to 2016.
Britz Motorhome Hire
The Britz campervan line has a wide variety of vehicles for 2 to 6 people, each customizable to suit your traveling needs. Whether you are a couple, a group of friends, or a large family, you will be able to find a vehicle that works for you.
All vehicles have a comfortable living area, a kitchen area stocked with necessary supplies and utensils, and depending on the vehicle you choose, complete bathroom and shower facilities. All Britz campervans are automatic transmission. With Britz Inclusive Pack, you will also get GPS, 1GB WIFI, picnic table and chairs, additional drivers are free of charge.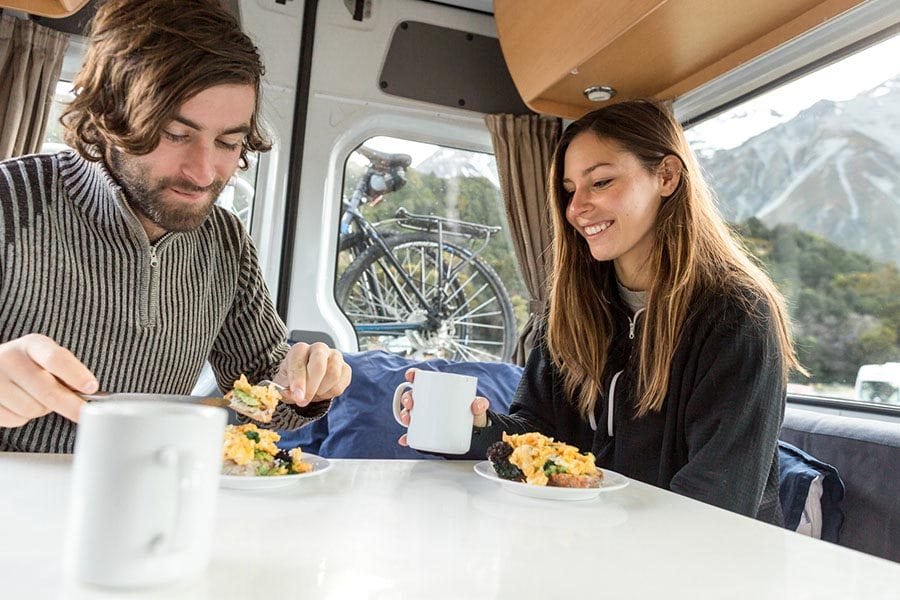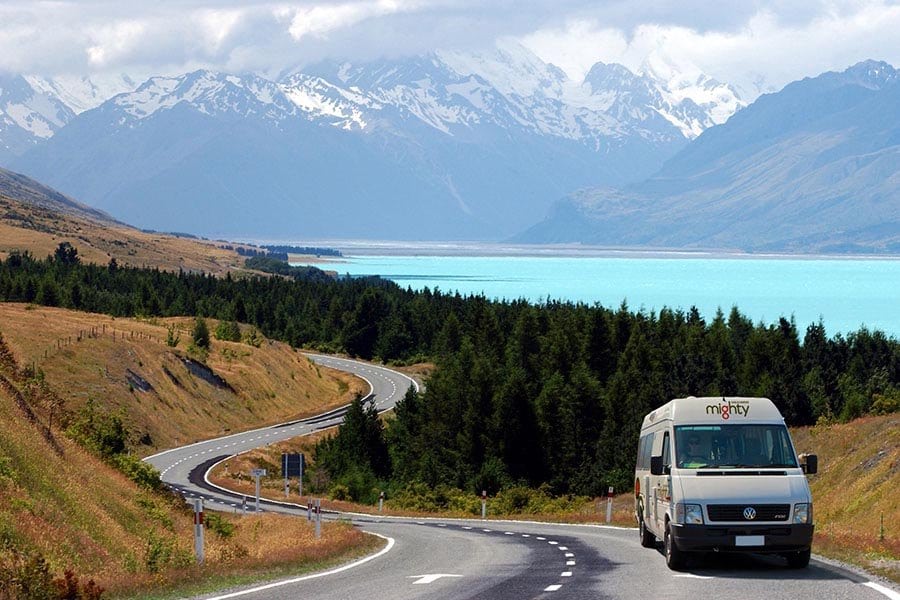 Mighty Campervan Rental
Whether you're looking for a place to sleep (Lowball) or you're after a mini apartment on wheels (Double Up), we are sure to have a low priced campervan that would suit your needs. The Mighty campers are well maintained & loved and are around 5 years and older.
All Mighty campers, except Mighty Double Down, have a mixed fleet of manual or automatic transmission types. Mighty do not specify the transmission type at the time of reservation. If you are unable to drive manual transmission vehicles, please consider Maui or Britz instead.