Britz Campervans NZ
NZM Rentals is a travel agency specialised in arranging motorhome holidays. We recommend Britz because their campervans are user-friendly vehicles with excellent value for money.
You can find models without shower and WC, compact campers, and campers with shower/WC. All models are self-contained campervans. Every Britz campervan in NZ has a tablet, which displays a free navigation device and internet access as well as attractions and camping grounds.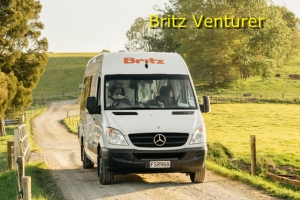 The Britz Venturer 2 berth campervan is a great way to experience New Zealand for couples and friends traveling in pairs. These vehicles are up-to-date (2011 to 2013 models) and have many modern features.
---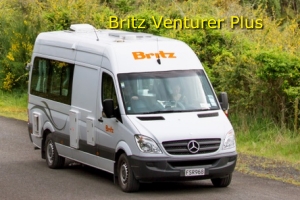 The Venturer Plus 3 berth campervan is a family-friendly vehicle that is perfect for couples coming to New Zealand with a child. 
---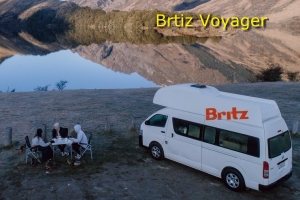 The Voyager allows 4 people to travel and sleep comfortably. Its modern interior is designed in such a way that maximizes space for your benefit, and the campervan is outfitted with up-to-date furnishings.
---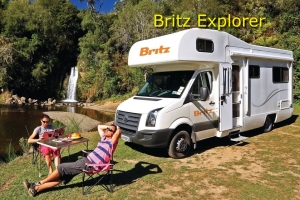 Enjoy the ultimate traveling experience in New Zealand with a Britz Explorer 4 berth campervan. This motorhome is the ideal choice for families, two couples, or friends traveling in a group.
---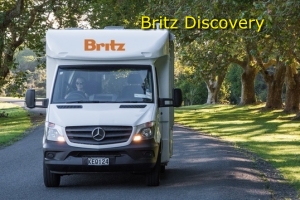 ---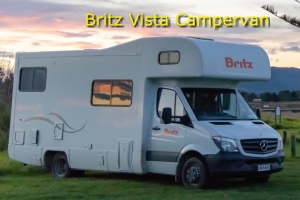 Britz Vista 6 berth campervan is designed with large families in mind. 4 adults and 2 children can travel New Zealand comfortably in this spacious motorhome. 
---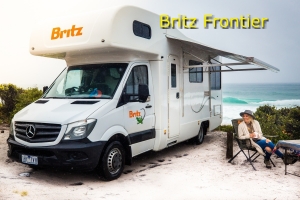 The Britz Frontier 6 berth motorhome will let you travel New Zealand in style and enjoy ample space for your large family or group of friends. Six people can be seated comfortably in the Frontier, and the three separate double beds are strategically placed to maximize shared space. 
Whether you're traveling alone, with friends or family, or even in convoy, we can tailor your itinerary to your preferences. In New Zealand,
In addition to Auckland and Christchurch, Britz New Zealand also operates a depot in Queenstown. Customers are well looked after around the clock, thanks to the 24-hour hotline.
Maui campervan is the high-end provider and Mighty campervan is a budget provider.